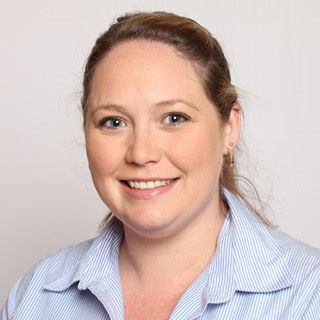 Alicia Scarborough
Physio Inq Licensee & Senior Physiotherapist
Alicia has been with the company for many years and in that time has honed her skills as a physiotherapist. With a special interest in the lower back, pelvis and pregnancy she is the person to go to for problems in these areas, although she is happy to treat any area and really enjoys the diversity her career brings.
Alicia loves learning treatment techniques and will not leave a stone un-turned as she searches for the right technique for each and every patient she sees.
As a busy mum of 2 small children, working and adult conversation is a much needed time out that brings a lot of joy and passion into Alicia's life.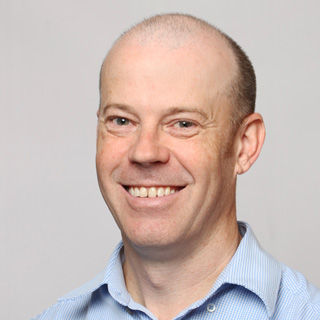 Darren Simpson
Senior Physiotherapist
Darren, our senior Physiotherapist, is our longest standing staff member and has been with Physio Inq since almost the beginning. Darren, or Daz as we prefer, is a former soldier with a background in mechanical engineering and sports science. After spending 2 years working as a trainer at Surrey County Cricket Club in England, he returned home to complete his physiotherapy studies at Sydney University. Joining PINQ in 2008 as a new grad, he has gone on to work in many of our clinics, and since 2015, has been back at St Clair where it all started.
A true polymath, with interests in many diverse areas of life including, history, cosmology, literature, pop culture, motorsports, philosophy, travelling and chocolate, Darren has often stated that his next career move will likely be into archeology or particle physics. Daz believes that everybody has a story to tell, and he is always keen to hear them, and with such a wide range of interests he is able to chat with just about anyone about just about anything.
Jonny Hatziandreou
Associate Physiotherapist
Jonny is motivated and driven by helping patients achieve their goals. With his interest in the mechanics of movement, and his passion of helping improve quality of life for others, physiotherapy was the direction he felt was the way to express this. As a result, he graduated from Western Sydney University with a Bachelor of Physiotherapy.
From a young age Jonny was committed to soccer and being the best centre midfielder he could be. As he began resistance training to facilitate his sporting, he developed particular interest in strength and conditioning. As this interest grew, he was drawn to altering body composition and focused his nutrition and training to facilitate muscle building and a healthy lifestyle. So in his spare time you'll often find him hitting the gym, getting some cardio done by the water, or having a cheat meal with friends or family.
Jonny is committed to positively influencing your experience of injury, to help you return to full function and beyond, as soon as possible. With his expertise in fitness and nutrition, physiotherapy won't just stop at the reduction in pain, but will ensure you progress to be the happiest and healthiest you can be. Follow him on Facebook or Instagram at 'Jonny Hatzi Physio', for physio, fitness, and all things in between.
Arthur Chia
Associate Physiotherapist
Arthur began his career with the vision of being able to make a lasting positive difference to people via his drive, knowledge and attention to detail. He prides himself in enriching the lives of others and this exact spirit is what motivates him to be attentive and consistent in his delivery of quality care.
Arthur has a Bachelor of Nursing from the UTS and a Bachelor of Health Science/Master of Physiotherapy from UWS. Having been a Registered Nurse for 4 years, he has gained extensive experience in major Sydney hospitals in clinical areas including emergency, intensive care, neurosurgery and orthopaedics.
Arthur has experience in many sports, particularly volleyball, tennis and swimming, and enjoys rehabilitating injuries, whether they are a sore shoulder due to sporting pursuits, or more sedentary, lifestyle-related issues.
In Arthurs spare time you'll find him on the volleyball court, attending fashion shows or travelling the globe in search of the best snowboarding destinations.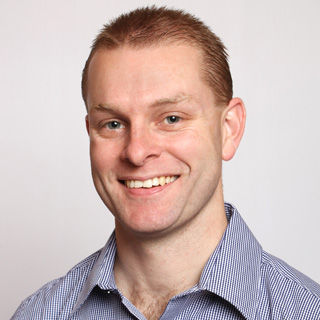 Adam Footit
Senior Exercise Physiologist & Rehabilitation Specialist
Adam is a meticulous practitioner and advocate of hard work equals healing. Adam works steadfastly with his clients, motivating them to work their muscles back into shape to achieve pre desired outcomes. He does this with precision and balance.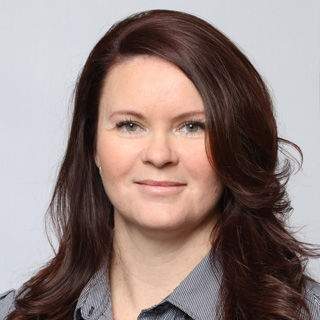 Samantha Bayliss
Senior Client Relationship Manager & Practice Manager
Samantha has been a valued member of our team since 2008. If you call our Head Office she will be the bubbly voice that answers the phone or the smiley face when you come in for a visit. She has years of experience in customer service and utilizes the skills she has developed over the years to go above and beyond for our clients. As well as being busy at work, her 3 kids always keep her and hubby on the run with numerous after school sports.